Studies show improved outputs and better wellbeing for a team that works flexibly. One big brand saw productivity increase to 83%, alongside an improvement in staff morale, after introducing flexible working. FINALLY now works fewer hours and whenever, wherever. Here's what we learned from the experience.
Meanwhile, get in touch for more information and see how we can help your business with flexible working.
Times are a-changin'
Our lives are busier. From work to weekends, time is more precious than ever and we want to make the most of it whenever we can.
When something clashed with work in the old days, we'd think about taking a half day's holiday for something trivial, like a visit from the plumber. When you value your time off so much, that's just a bit poo.
We've long-wondered if 9-5 is an outdated way of working. Technology – that's everything from laptops, Slack channels, WhatsApp groups and collaborative creative suites like Google – is increasingly making our lives easier, especially at work. So why do some businesses still insist on working traditional office hours?
After a successful review season, the idea of making the most of your time was a common theme, which we took to heart. We aim to be a responsible company. We listen to our team and care about their welfare. Other marketing agencies in Kent have adopted flexible working and we wanted to find a solution that suited us.
Benefits of flexible working
Studies have shown many benefits of flexible working. A day that's not spent commuting is good for the environment and kinder to your bank balance. A flexible schedule is also good for us and Julie Gilson, our office manager and HR guru, agrees:
"There is considerable data showing the correlation between wellbeing and productivity when a business works flexibly. Introducing remote working with set core hours has certainly boosted staff morale."
The problem
Previously, the team very openly claimed things like: "I'm not very productive in the afternoon, especially after lunch" or "Urgh, I hate driving through Canterbury in rush hour" and even, "I just can't get out of bed in the morning."
While these may not be the most life-changing reasons for wanting to work flexibly, we love that our team can be honest and that everyone is different.
It's important to get the most out of our team. And arriving at work, still tired from a poor night's sleep or riled up from road rage during the school run, isn't going to deliver the best results. This isn't a smart way to run a business. We have an obligation to both our staff's welfare and delivering our clients' goals. We wondered how to best help them both, without upsetting existing processes or relationships.
What's more, our business is growing. We quickly found ourselves facing another issue: where were people going to sit? Especially after after an extensive office refurb. Luckily, Steve Howard, FINALLY's CEO, had the answer:
"It's an exciting time at FINALLY. The important thing for us is to deliver work on time and to a high standard, because that's what we're judged on. After shutting the office for two weeks for a massive refurb, the team came back to some big news:
Wherever.
We used to give people 2 working from home days a month. Now, they can work wherever they want all the time. Whether that's in the new office, at home or down the pub – we just ask that you get your work done on time.
Whenever.
I would've loved telling the team to work whenever they want but the reality is that we have to be there for our clients and pride ourselves on being a responsive company. This would have put too much pressure on our account managers, so instead, we made our core working hours 10 am – 3 pm. The team must be available during this time to attend meetings. Outside of that, people can make up their hours whenever they want.
Way shorter.
Many companies have gone down different roads – the 4-day working week has been much-publicised. Great in theory, but in the majority of cases this equates to making the team work 4 longer days and we were concerned about staff wellbeing. Instead, we reduced our team's working week from 37.5 hours down to 35 hours. The key thing is that employees log these 35 hours every week, whether that is to client work, training or internal meetings, it doesn't matter, but it must be logged."
– Steve Howard, CEO FINALLY
Staying social
We've always been proud of our culture. Socialising is a big part of the FINALLY way of life. On a sudden lack of bodies in the office at one time, Julie commented:
"Yes, the office can be quieter on most days. But the team vibe or communication hasn't decreased – in fact, I think it has risen. People are making more of an effort to arrange meetings, lunchtime activities and social catchups."
In response to the sudden lack of face-to-face, the team quickly responded with several solutions. Dear Reader, we give you, First Thursdays. On the first Thursday after payday, we go out for lunch and catch-up. We even have a GIF.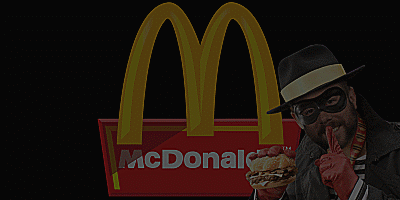 The team's adoption of technology has also encouraged something of a niche subculture. Jenny Sims, head of SEO and Meme Queen extraordinaire says: "I started making personalised gifs and emojis to make the team laugh, but I think that they've created an online culture that's helped me feel more connected to the team."
Jenny also pioneered a regular team-bonding session, hosting a series of skill-based challenges that have absolutely nothing to do with work. Why? Because it's fun and the team loves being silly. It's also good for morale.
Unbridled creativity
Jenny also makes the point that flexible working lets you manage your workload around your deadlines and personal schedule. She says: "If a client's launching a site I can be flexible with my hours and be available at the best times for them. Also, I don't feel too guilty if I get some inspiration for a client task late at night and start working on it because it's going towards my time allowance. It means that I don't have to limit my creativity to 9-5 and can work a schedule that gets the most out of me."
Staff wellbeing
Content Manager, Roanne mirrors the same thoughts of the rest of the team, stating that "I love flexi-time. It really drives me to get work done at the start of the week so I can have an earlier finish on a Friday. What's more, I can do things like go for a run before I sit at my desk. I'm way more focused now – and less dependent on caffeine." When asked about its effect on productivity, Roanne further explained that "it makes me really own whatever I'm working on. The focus is on doing a great job. Not just showing up on time."
Summary of flexible working
In a world where our lives have inadvertently become busier, it goes without saying that we're always doing something. Our time is precious and we want to be making the most of it at any opportunity.
Not only does the option to work remotely with flexible hours add huge value when recruiting new staff, but incentives like this are key to attracting and retaining the right employees.
Mobile working is expected to reach 70% by 2020 but flexi-time has opened up our team's opportunities right now – from spending time with friends in the summer to leaving before it gets dark in the winter. Even small things like signing for a home-delivery or going to the dentist become easier.
The team are happier, the work continues to be awesome and delivered on time and FINALLY couldn't be happier.
Contact FINALLY
If you're reading this and want to know more, get in touch and we'll see what we can do for you. Otherwise, head over to our recruitment page and check out our latest vacancies if you'd like to work with us.