WEBSITE BUILD
Our aim is to make the design and build of a website as straightforward as possible. We consult with our clients at every stage, from conception to launch, to ensure specifications and objectives are met. Our experienced team of digital experts will guide you through the latest advancements in online technology, guaranteeing the structure of your website incorporates maximised functionality for all devices, including mobile, tablet and different sized computer screens.
Our websites are formed on SEO-friendly construction, allowing Google bots to crawl the site and index each page based its information. This ensures your website receives maximum exposure during searches relevant to your business, making you more visible to more potential clients and customers.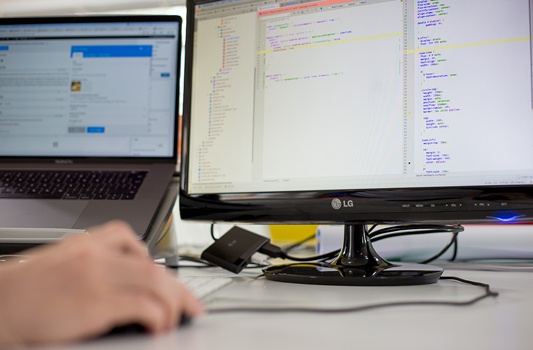 APP DEVELOPMENT
Our expert team of developers will work with you to establish your desired criteria, with the aim of achieving utmost impact upon your target market. We explore in detail the objectives of each project to ensure its desirability and functionality are fully maximised. In addition to its construction, we also consider the distribution of an application, in order to realise optimum availability. To ensure the delivery of the app runs as smoothly as possible, we can work with your own IT departments and meet your individual requirements.
Interested in working with us?