Work experience is a rite of passage that gives young minds a taster of working life. But what about the businesses who play host to the community's young minds for a couple of weeks – what does it mean to them? We recently welcomed three lads from the Harvey Grammar School in Folkestone – Louis, Benji and Jack – and it got us thinking about the way we run things at FINALLY…
Work experience with FINALLY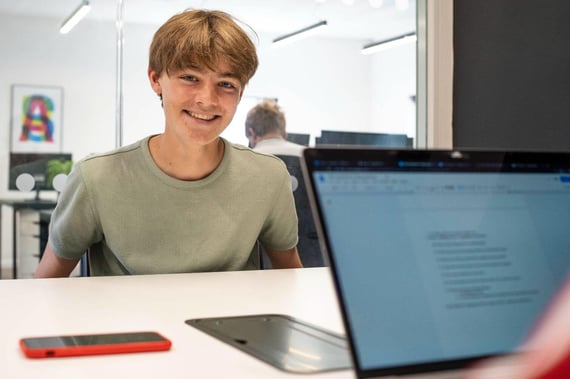 Those pre-exams years can be pretty tense. It's an important and stressful time and suddenly everyone expects you to have an idea about what you want to do for the rest of your life. Work experience offers young adults a glimpse into the kinds of work that they may or may not want to do.
Louis, Benji and Jack showed us the importance of what we do. Admittedly, workloads and deadlines can often crowd the bigger picture. But having the boys in the studio for the week helped the team more than we initially thought.
What young people teach us
We welcome anyone looking for work experience regardless of age. Not only is it a good way for us to give back to the community and help fledgeling marketers, designers and developers, but it's also an investment in the development of our own team.
Being a small agency, there often isn't the chance to directly manage junior members of staff. It's one thing to organise yourself on a daily basis – but what about the workloads of additional people? Work experience candidates give members of our team a chance to try their hand at management. It makes us think about multi-tasking, helps us to see the bigger picture and boosts our confidence when we do a good job.
"Most importantly, he laughed at the jokes"
– Jenny, SEO
Jenny, our SEO expert said, "Louis spent a couple of days learning the ins-and-outs of SEO. He was very attentive and eager to learn more – but most importantly, he laughed at the jokes in my SEO training, which is a real confidence booster for me, personally." This kind of feedback is invaluable and both parties are gaining something from the other.
Seeing the bigger picture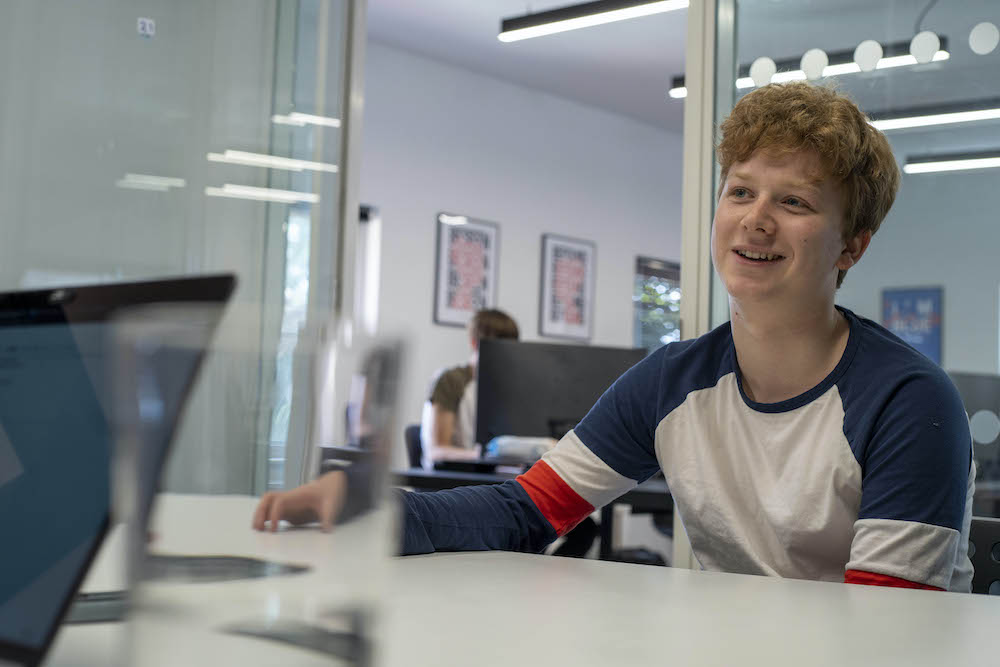 Similarly, Scarlett came to us wanting to learn more about photography and videography. She also came to FINALLY with over 10,000 followers on Tik Tok. Our social media manager, Abi noted that: "Work experiencers often remind us to step up our own game and to always look out for new trends. For example, our clients normally want to focus on Facebook and LinkedIn – which is great – but a platform like TIK TOK could prove to be a winner for some of our brands with younger demographics, like Student Places."
Inspiring young people
What about the youngsters themselves; what do they get out of work experience? Work experience isn't just about getting a taste of the job you think you might want to do when you grow up, but a glimpse of what the big wide working world is really like.
On his last day, we asked Louis what one of his favourite things about his experience had been. He liked being in meetings and how the marketing team could "come up with a small idea to make it into a big idea."
"I can see him being a web designer or animator in the future!"
–Nathan, Design
Designer Nathan worked closely with Jack, who was "getting stuck into things straight away. He really wanted to learn more about our design planning and processes and find out where our design ideas come from. I can see him being a keen web designer or animator in the future!" A grateful Jack said, "thanks to Nathan's help, I can now create online animations… the past week has been a great eye-opener to the possibility of a future in graphic design."
Lastly, Benji, who'd been with the developers and enjoyed learning the coding languages for websites. On speaking about the team, he said: "they've all been friendly and happy to help if I need it, particularly Mel and Michael. They have also introduced me to new websites to help with my coding abilities [which] has helped me to feel more confident for when I eventually get a job."
FINALLY…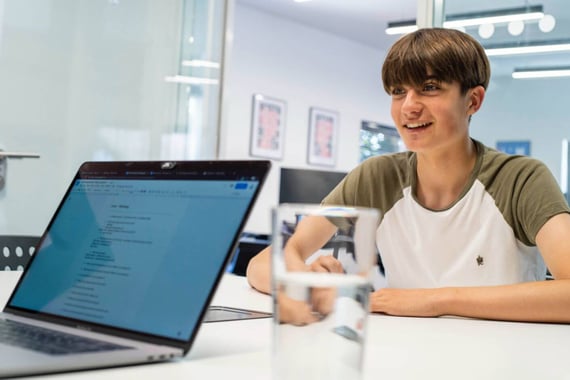 As with most things when it comes to growing up, the most important lessons to learn aren't taught in classrooms. We learned that:
Young people are sponges and absorb everything, especially doughnuts.
Young people are grateful and are with you because they want to be. We must give them a fulfilling experience.
It's our duty to ourselves and the business that we continue learning and honing our craft.
There's a lot of routine at school and flexi-time helps beat those early mornings.
If you're reading this and want to join us for work experience, get in touch and we'll see what we can do for you. Otherwise, head over to our recruitment page and check out our latest vacancies.